How to Start AAMail in NT Service
2014/07/22 16:25
The steps of starting AAMail service are as follows.
1) In AAMail main interface, on the toolbar, click the "Service" (Figure 1-1).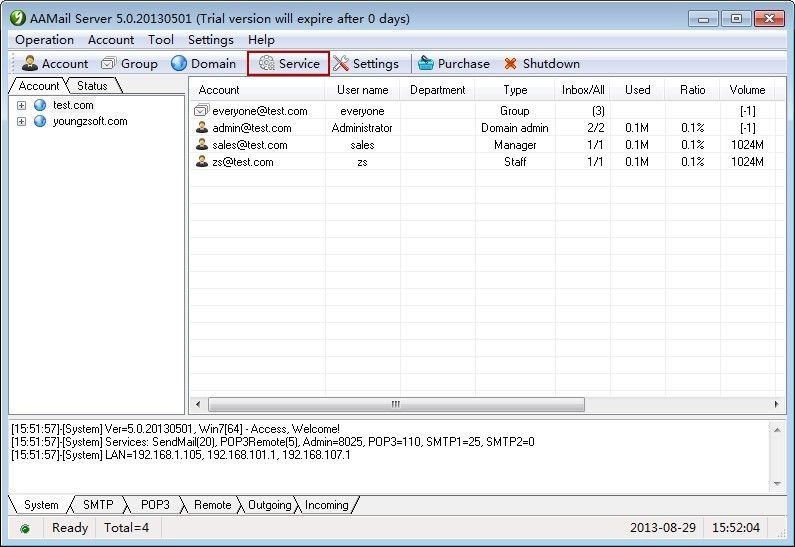 Figure 1-1
2) In the pop up "Service manager" dialog box, click the "Start" button (Figure 1-2).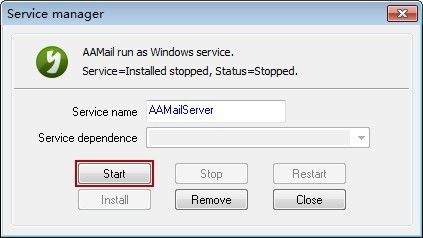 Figure 1-2
3) AAMail service is running normally (Figure 1-3).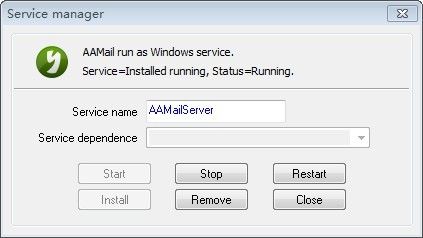 Figure 1-3
If the service has not installed, please click the "Install" button.
If the service failed to start, please refer to "Why AAMail Service Cannot be Started".
Related: