Method of Checking Mails on Server
2013/08/29 15:41
The steps about how to check mails and attachments on the server without using Webmail, Outlook and other tools are as follows.
1) Open the "C:\AAMail\data\mail" folder. In "mail" folder, the "000000-999999" folders are used to store mails and attachments of the accounts.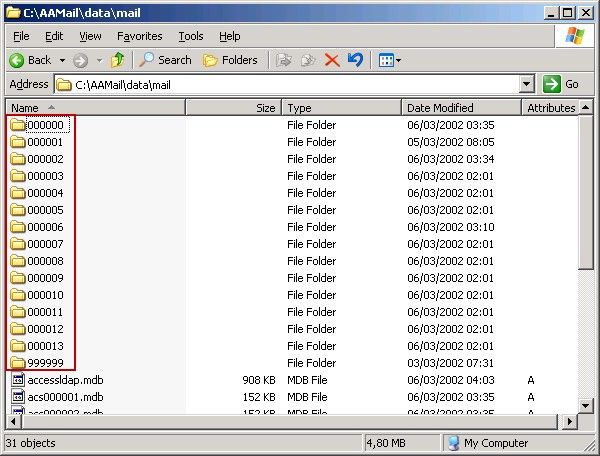 Figure 1-1
2) Double click "0000001" folder (we take "0000001" folder for example). The ".txt" files are mail files, and the ".dat" files are attachment files.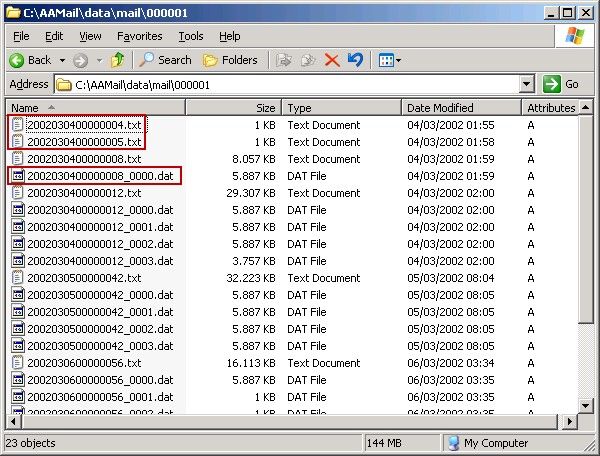 Figure 1-2
3) Copy the file and then open it (such as "2002030400000004.txt") (in order to avoid damaging the original file). Delete the top two blank lines. Finally, save the file.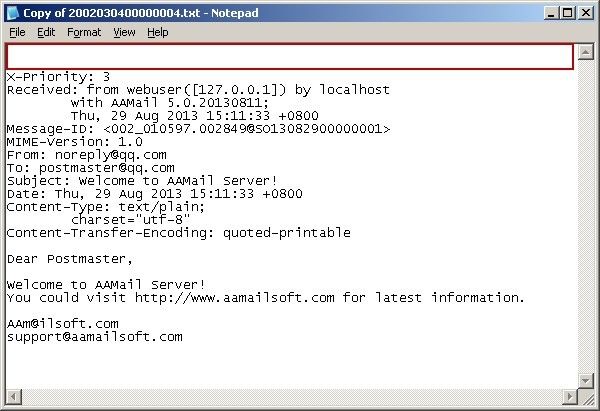 Figure 1-3
4) Modify the "2002030400000004.txt" file format to ".eml".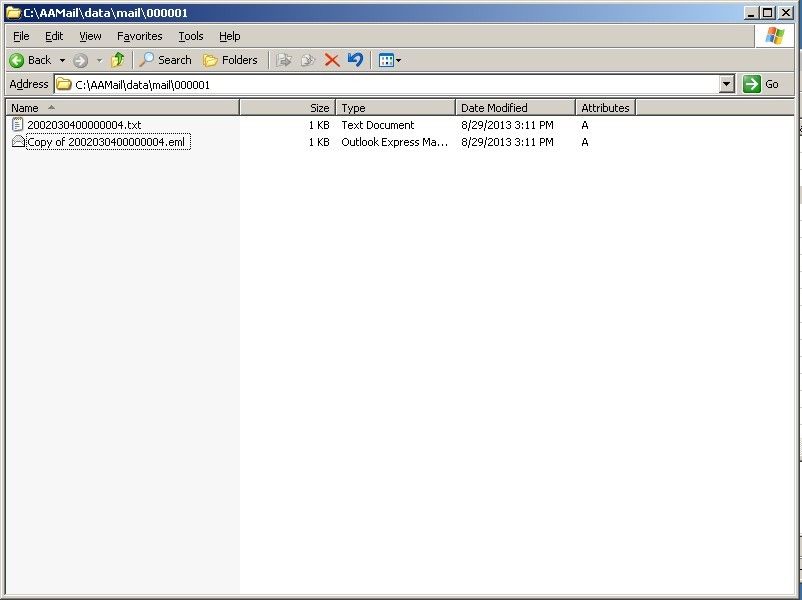 Figure 1-4
5) Double click "2002030400000004.eml" file, and then you can see the mail and attachment.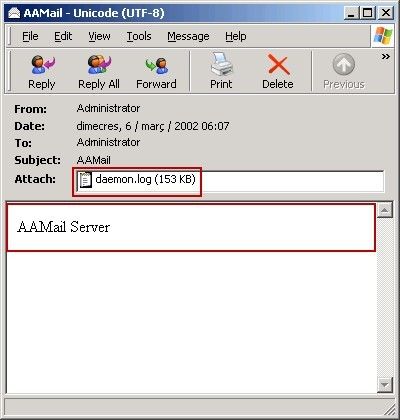 Figure 1-5
Related: