Webmail Mail Folders
2014/07/16 17:07
1. The Mail Folders of Mail Server
Click the "Mail folders", it will expand all mailboxes (such as Inbox, Sent, Drafts, Favorite, Spam and Trash) (Figure 1-1).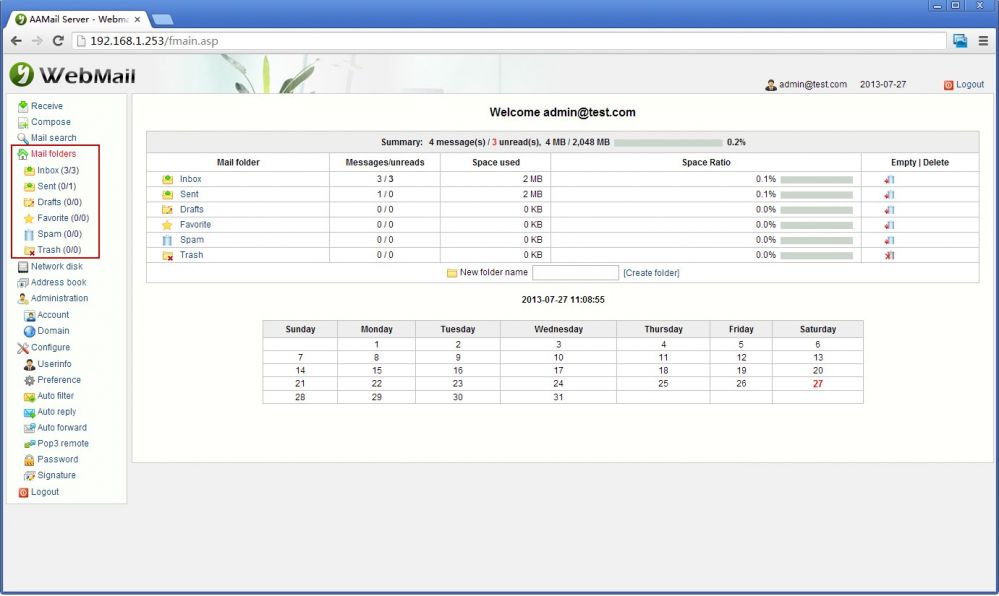 Figure 1-1
2. Read Mails
In the Webmail interface, click "Inbox", then click the bold letters (such as "test2"), you can read this mail's content now (Figure 1-2).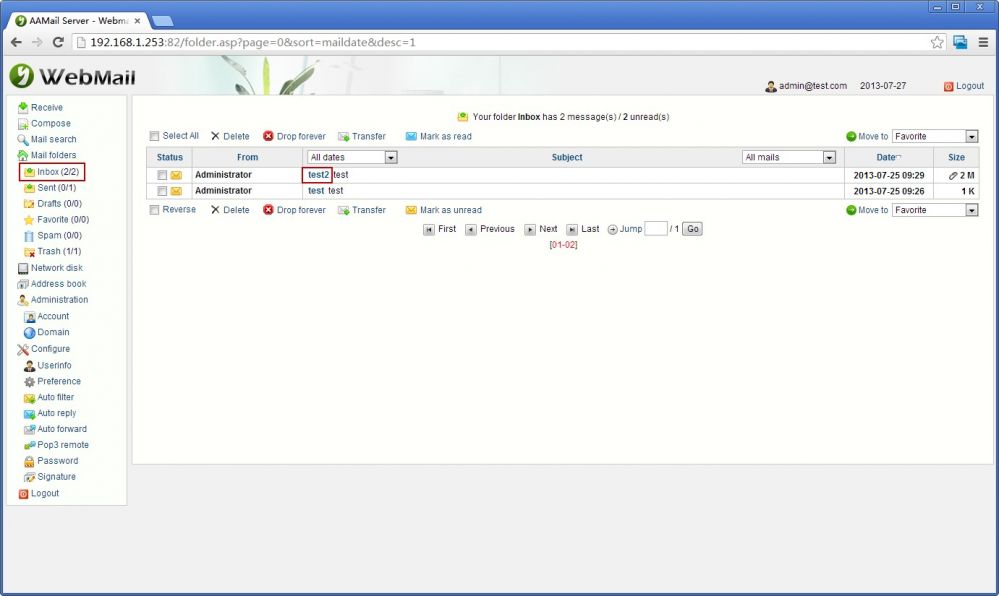 Figure 1-2
According to the above method, you can also read the mails in Sent, Drafts, Favorite, Spam and Trash.
3. AAMail Mail Transfer
What is mail transfer? We will take an example to illustrate it. Suppose you received an email from Customer A, and then you need to transfer it to Staff B (Note that the transferred person must be a local user). In this case, it equals to Customer A sends an email directly to the Staff B. When Staff B received this mail, he or she will believe that this mail was sent directly by Customer A, rather than via your forwarding (Figure 1-3).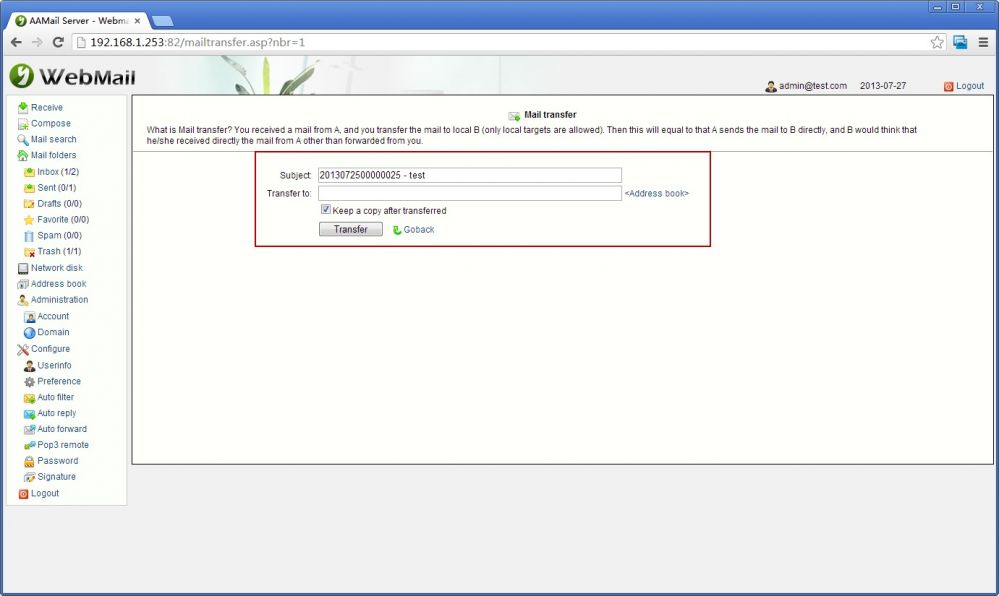 Figure 1-3
The special manager account can take advantage of this function to transfer the customer email to the "special local staff account". And it will show the customer's email address, rather than the special manager account's email address in the special local staff account's Inbox.
Related: