Mail Search Function of Mail Server
2013/08/02 16:56
After logged in Webmai, in the Webmail main interface, click "Mail search" (Figure 1-1).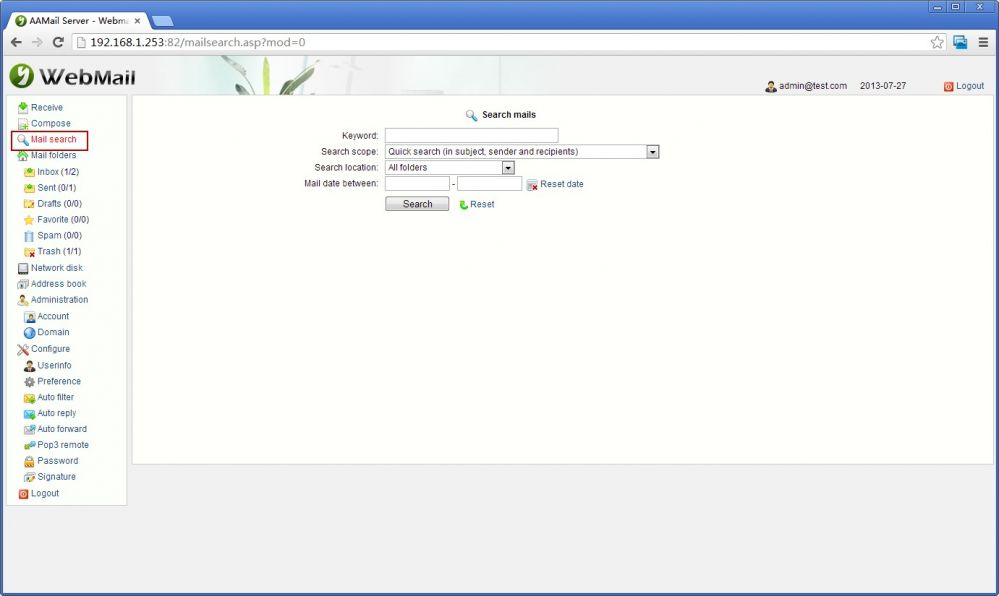 Figure 1-1
Mail Search Interface (Figure 1-2).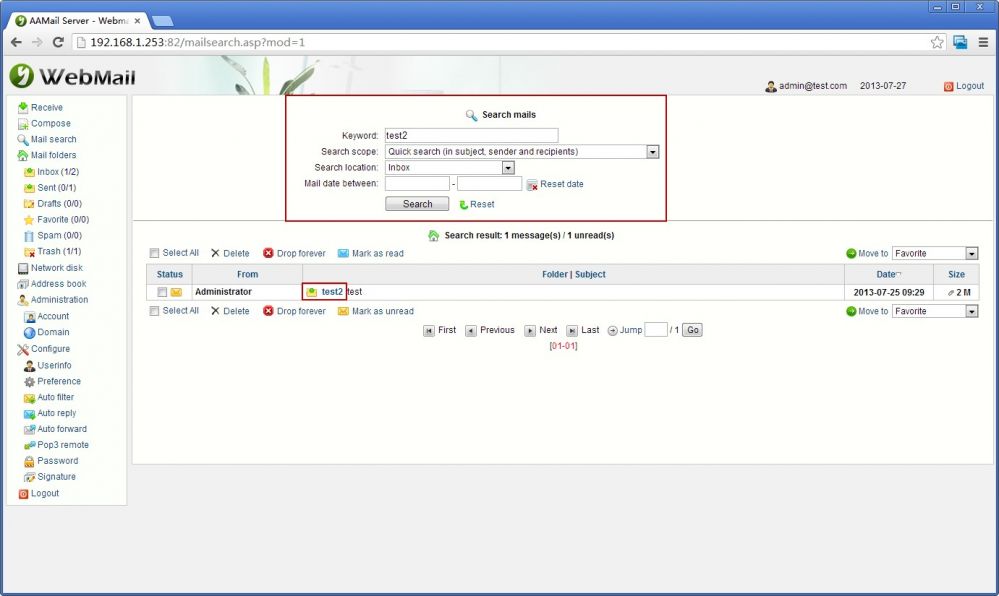 Figure 1-2
Keyword: Type the keywords for searching.
Search scope: There are two search modes, one is "Quick search (in subject, sender and recipients)", and the other is "Full text search (in entire mail content)".
Search location: Select the search location (such as Inbox, Sent, Drafts, Favorite, Spam, Trash and All folders).
Mail date between: Select the start date and end date.
Related: