Webmail Interface
2013/08/04 11:58
After logged in Webmail, you will enter into Webmail main interface. The main interface is the mailbox summary as default, then you can find the Receive, Compose, Mail search, Mail folder, Inbox, Sent, Drafts, Favorite, Spam and Trash, Network disk and so on (Figure 1-2). You can change the login main interface in "Configure -> Preference" and choose the main interface as mailbox summary, or Inbox or Compose after logged into Webmail.
Webmail Login Interface (Figure 1-1).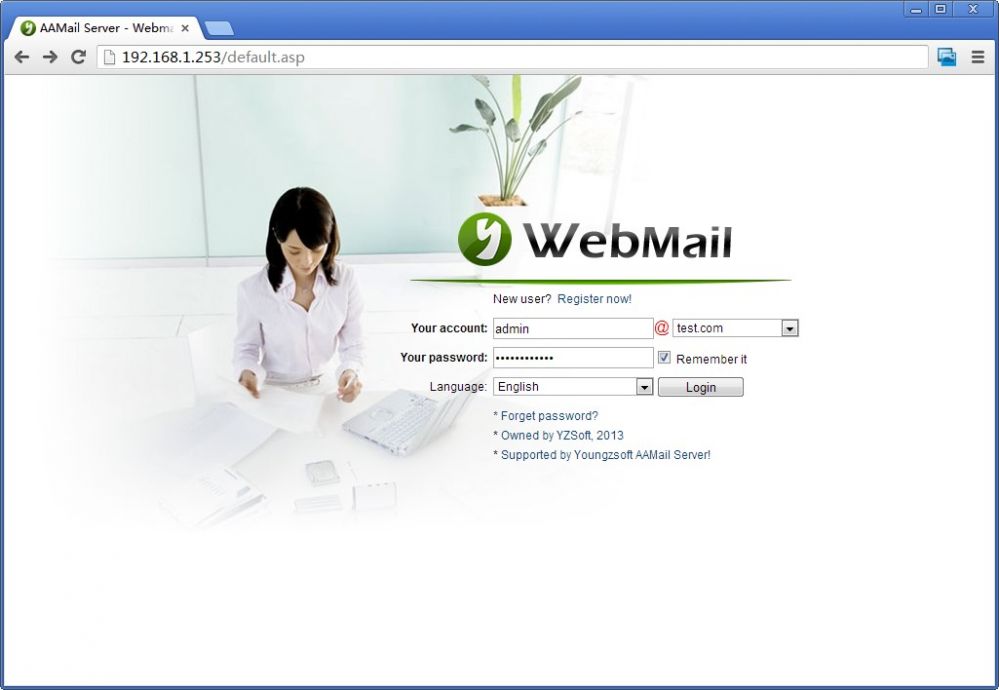 Figure 1-1
Webmail Main Interface (Figure 1-2).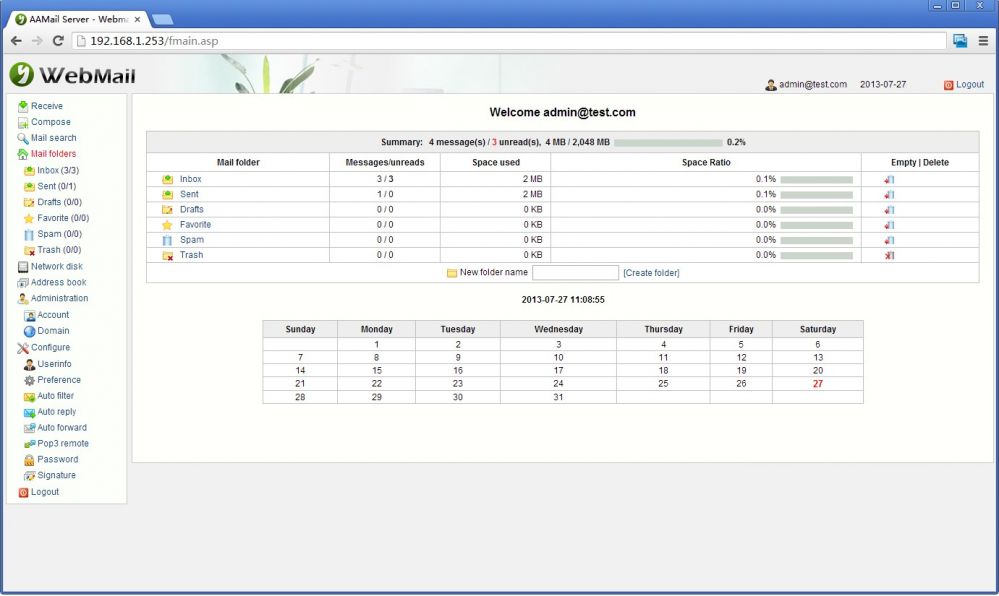 Figure 1-2
Related: