How to Modify the Copyright Information
2013/08/27 14:41
The Copyright Information on Webmail Login Interface (Figure 1-1).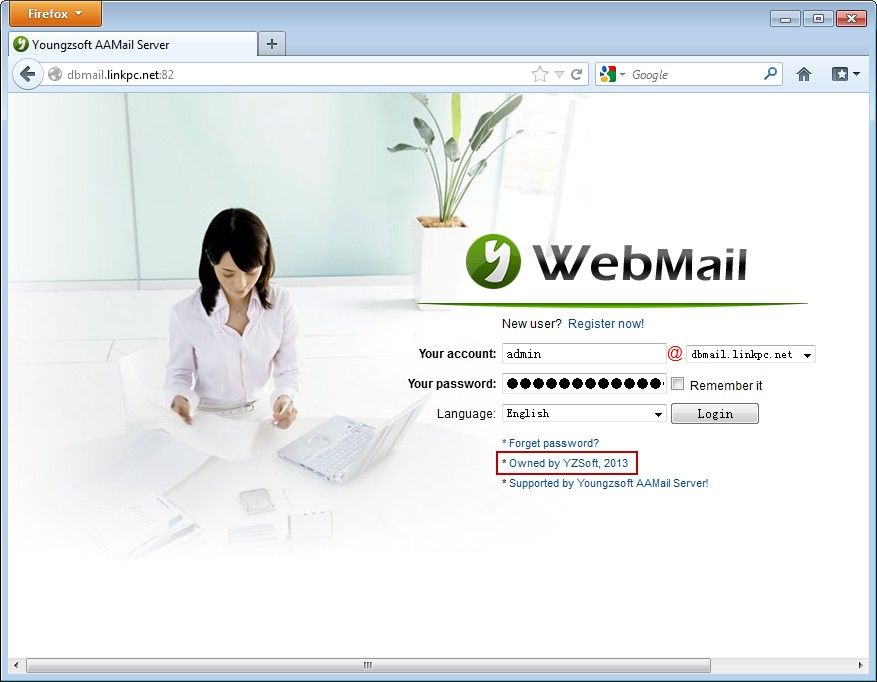 Figure 1-1
How to modify the "Owned by..." to your own company name, when click the "Owned by...", then it will link to your company web site?
The steps are as follows.
1) On the "Tool" menu of AAMail main interface, click "Settings" (Figure 1-2).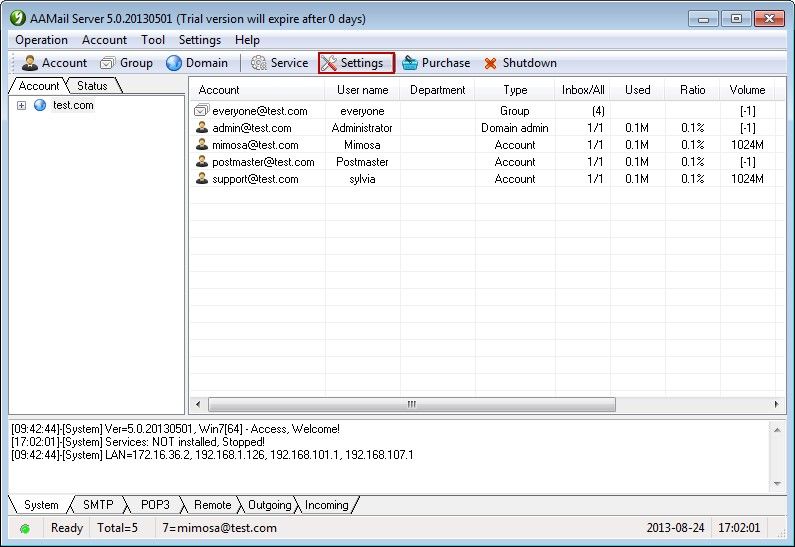 Figure 1-2
2) In the pop up "Server settings" dialog box, click the "Webmail" tab (Figure 1-3).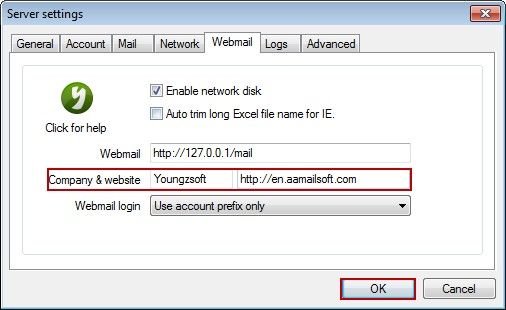 Figure 1-3
3) In the "Company & website" edit box, type the "company name" and "website", and then click the "Yes" button.
4) You can see your company information since next time you login Webmail. Up to this point, the settings are completed.
Note: Click the "Supported by Youngzsoft AAMail Server!", you can quickly go to AAMail website and find the information you need.
Related: