Create Accounts
2014/07/02 11:06
1) On the toolbar, click the "Account" button (Figure 1-1).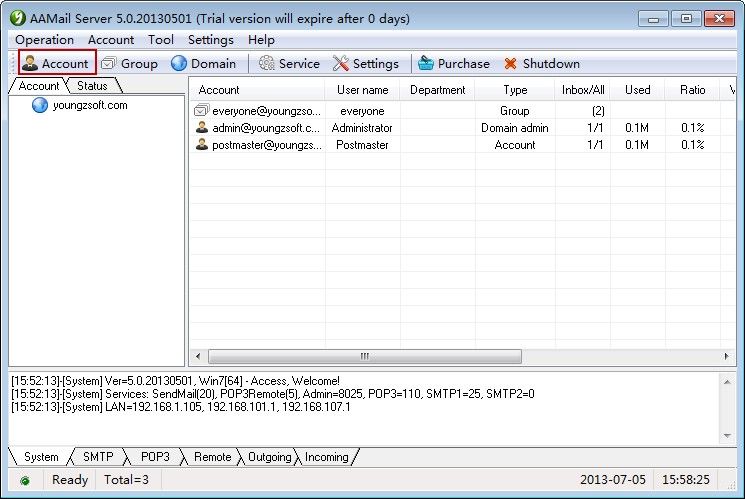 Figure 1-1
2) In the pop up "Account creation wizard" dialog box, type the account, password and user name into their corresponding edit box, and keep other settings as default values. Then, keep click the "Next" button until finishing creating account (Figure 1-2).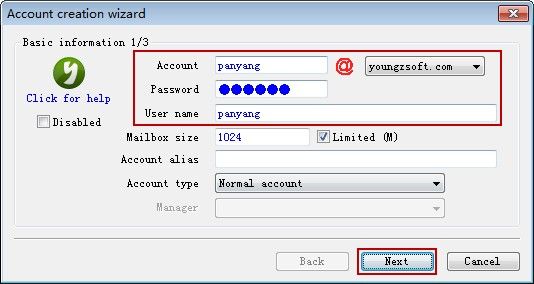 Figure 1-2
It is very easy to create AAMail account, and you can set the related permissions for the account when you create it (Such as limit mailbox size, account permissions, receive from Internet, send to Internet, allow login Webmail, allow change password and max mail size when sending to Internet etc.
For details, please refer to "Create Mail Account".
Related: