Webmail Login
2014/06/28 20:04
The Webmail function of AAMail is a focus design of Youngzsoft, which brings together designers' wisdom and hardships. Webmail owns the functions and advantages that the third party client software (such as Outlook) never has. For example, Webmail can send and receive emails whenever and wherever possible, while you need to install Outlook firstly, and then configure it to send and receive emails. What's more, Webmail supports account permission management, but Outlook does not have this function.
The Webmail Login Interface (Figure 1-1)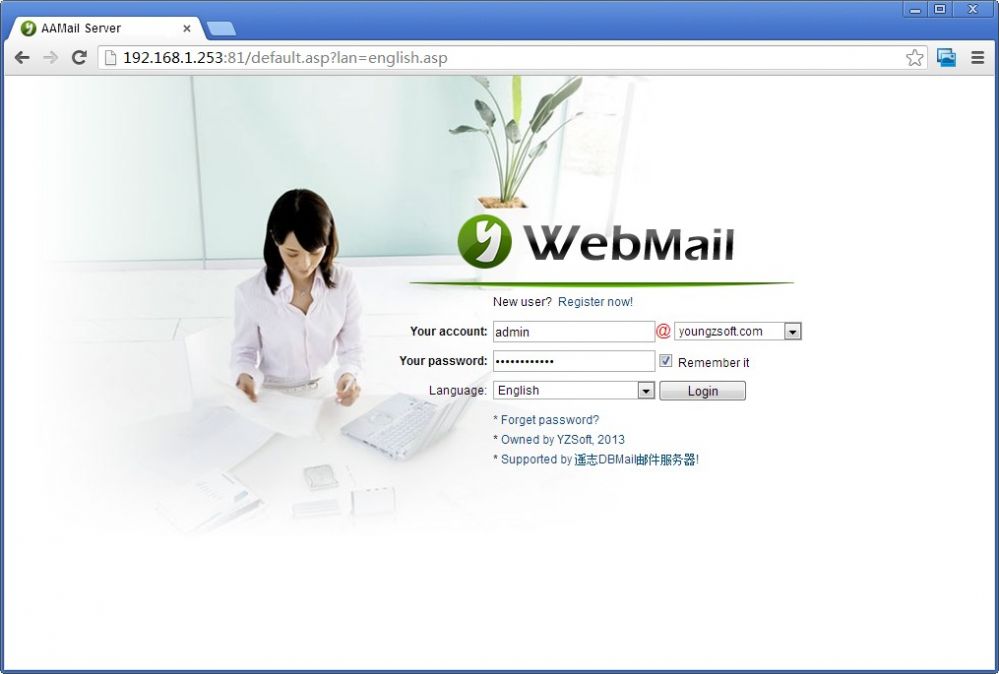 Figure 1-1
Suppose your AAMail local IP is 192.168.1.253, normally, you can open Webmail by type http://192.168.1.253/mail in the address bar of the browser.
Related: